Get to Sleep and Stay Asleep!
Wake up Feeling Refreshed and Energized!
According to the National Institute of Neurological Disorders and Stroke, about 40 million people suffer from chronic long-term sleep disorders each year in the United States and an additional 20 million people experience occasional sleep problems.
IMAGINE SLEEPING THE WHOLE NIGHT THROUGH AND THEN… WAKING UP ALERT AND ENERGIZED!
WHAT COULD YOU ACCOMPLISH WITH A FULL NIGHT OF SLEEP?
After many years of research and testing a formula was created that would restore normal sleep rhythms. This formula was designed to work in way that doesn't create dependency, addiction, or a rebound effect. You simply take it when you need to get your sleep back on track. Most people find that just taking Sleep Reset for 3-5 days that they are sleeping normally again. Some people do choose to continue to use Sleep Reset to maximize their quality of sleep and that is understandable. If you haven't slept well in years you might feel like you have some catching up to do. Just know that if you decide to stop using Sleep Reset you won't feel dependent on it like some other products and it will always be there for you if you need it.
GOOD
ADD TO CART
BETTER
ADD TO CART
THE BEST SLEEP
ADD TO CART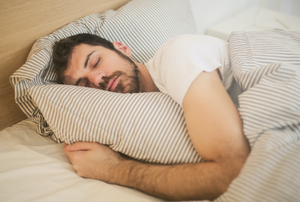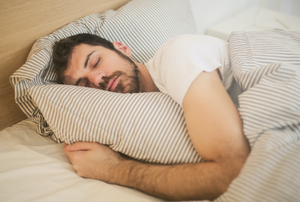 Sleep Reset will not "knock you out" but will help you drift off naturally.
DIFFICULTY WITH WAKING UP DURING THE NIGHT?
Sleep Reset will help you fall back to sleep faster and stay asleep longer.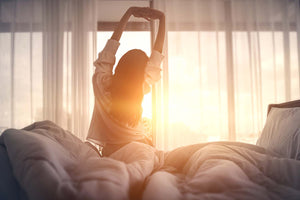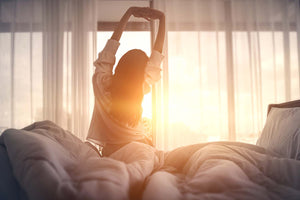 Sleep Reset will help you wake up feeling refreshed, energized and mentally alert...
instead of unrested or groggy.*
Don't take our word for it
★★★★★

"It took only a few days before I realized how much better I was sleeping with Sleep Reset, and I feel better knowing I do not need to rely on melatonin supplements for a good nights rest."
★★★★★

"Love the Sleep Reset formula, I get a much more restful night of sleep and can wake up to an alarm or naturally without feeling groggy. It has helped with overcoming stress issues and really made a huge difference on my energy levels."
★★★★★

"This incredible product helps me get to sleep, stay asleep and I don't wake up groggy! I've used other sleep products but nothing works like Regen HF Sleep Reset. It's the best!"
★★★★★

Finally a sleep product that works but doesn't make it hard to get out of bed the next morning. I've used Benadryl, Xanax, Ambien, melatonin, you name it. Who knew a bunch of amino acids could work better than anything else. This helps me fall asleep gently and wake up feeling truly rested. So grateful for this product!